Maraú Peninsula > Lodging > Hotels & pousadas
Três Coqueiros

Search results 1 - 2 of 2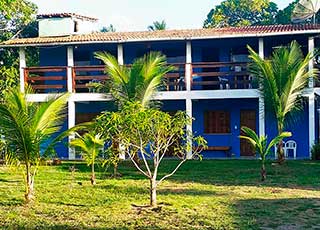 Rooms with air conditioning, ceiling fan and balcony with hammock. with air. Near beaches. Parking place. Speak English and Spanish.
📞 +55 73 - 99811 0783 - Nahum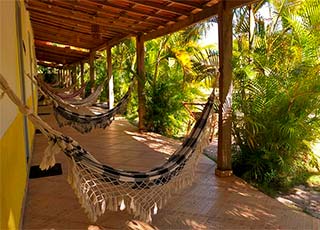 Relaxing or having fun, this is your place!
Vidamar Inn, inside the nature, offers suits with ar conditioning, minibar, smart TV, electric shower, and many other items to make your stay more comfortable. Besides offering a delicious breakfast for the guests, it has a wide green area, parking lot and free Wi-Fi.
📞 +55 73 - 3230 1967 / 73 - 99152 7016 / 73 - 99124 5078 - Moisés / Nicolle
✉ send booking request to 38 hotels & pousadas